You will be able to enter your discount code after you click 'Checkout'.
On mobile:
- Click 'Show Order Summary' and enter the discount code.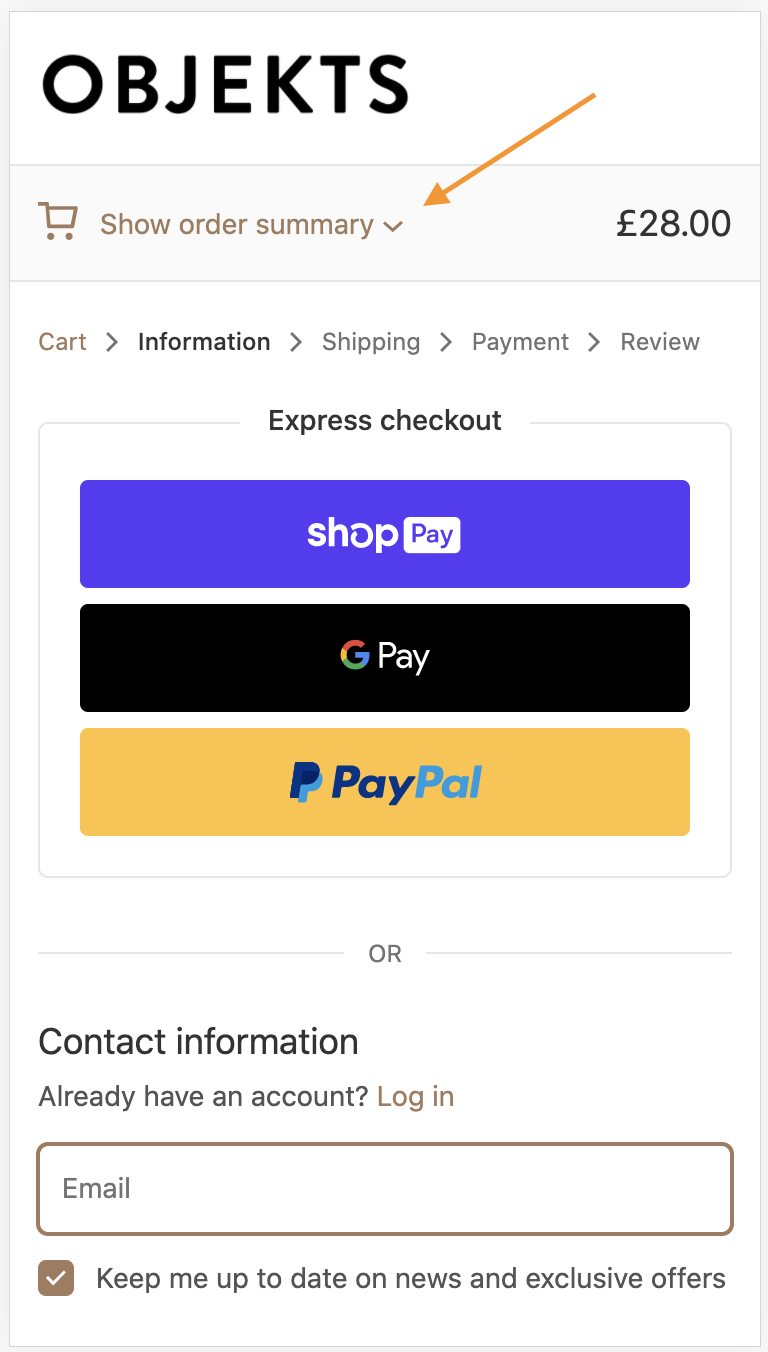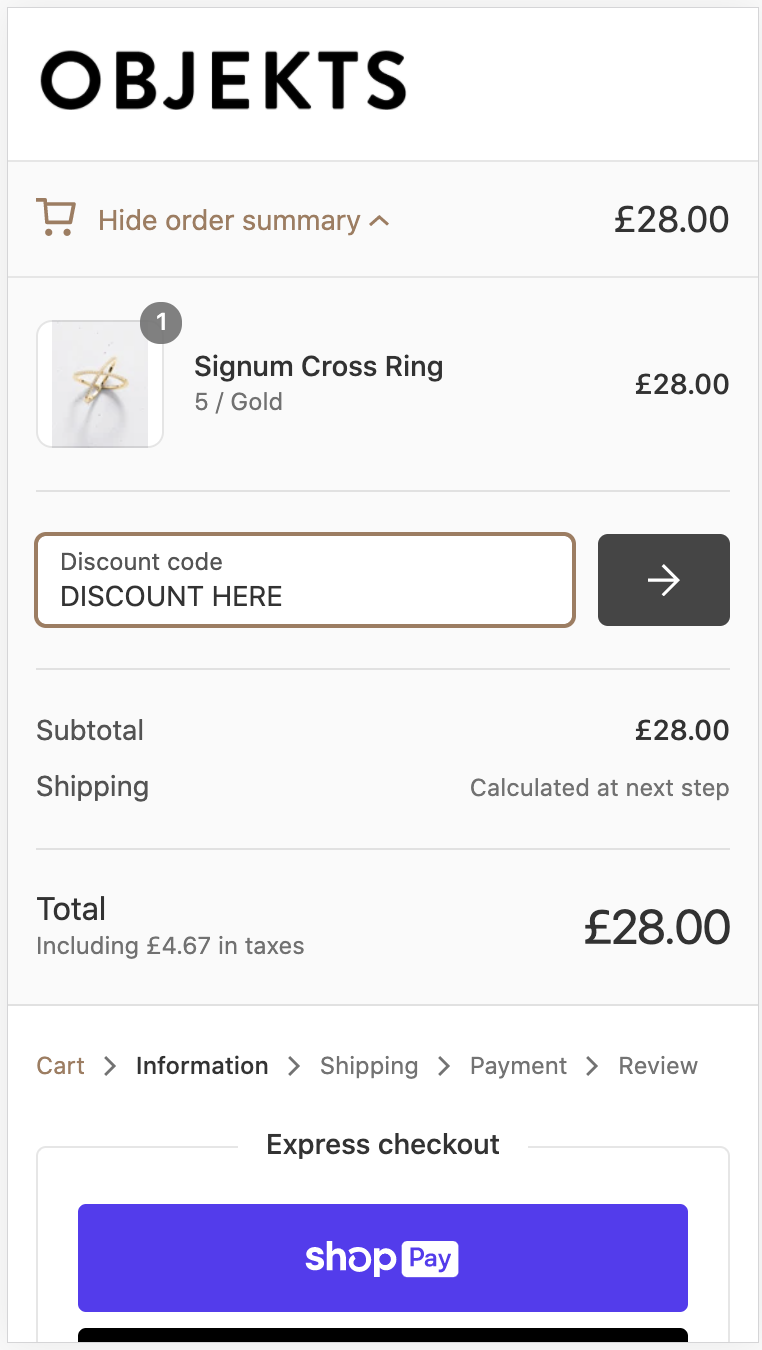 On desktop:
You can enter your discount code on the right side of the checkout page: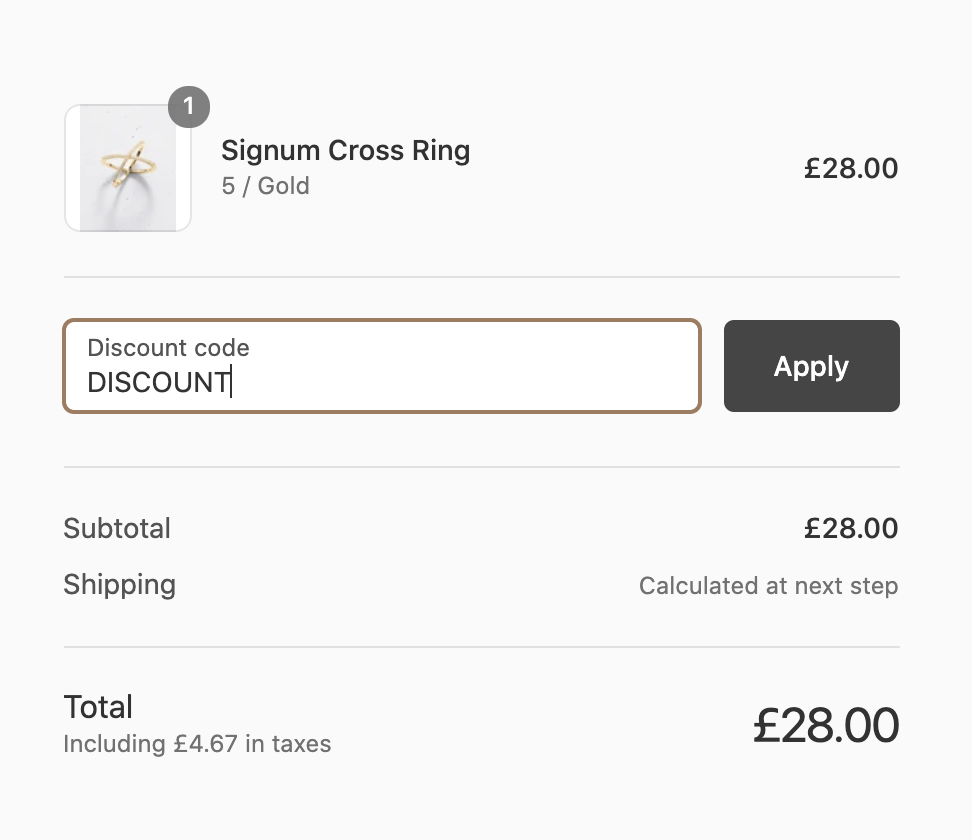 How can I contact you?

If you wish to get in contact with us, please do so through our Help Center Contact Form to ensure your query is handled and received by the correct department!
IMPORTANT: Please do not reply to one of our automated emails you have previously received. You will not get a response.